As I was helping a customer fill out some paperwork today, he said "You're so beautiful. I'm glad I came in here so I can stare at you." I was instantly grossed out & uncomfortable and began to rush my work just to get him away from my work station. What makes him think that's an ok thing to say to a stranger? "So I can stare at you."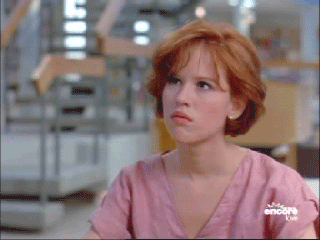 That's not creepy at all. And the shitty thing is I didn't know to politely but firmly tell this jackass how inappropriate his comment was without sounding rude in my professional work environment. 
Ughh, I'm spending my day off with my head buried in my stack of feminist books.